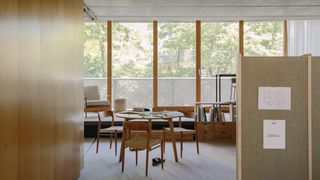 Kaffeeform
commercial architecture
100 sqm | Berlin | 2020
« A comfortable, creative and intuitive atmosphere that empowers »

The architect Wolfram Popp built the first Estradenhaus on Choriner Straße in Berlin Mitte in 1998. Individual units are used both as residential and office spaces. All floors follow the same "open space" concept with big windows and a green view to both sides. This architectural landmark is the home of Kaffeeform, with whom we share our studio. Kaffeeform's sustainable philosophy gave us a clear direction: To curate a comfortable, creative and intuitive atmosphere that empowers while making those using the space feel at their best.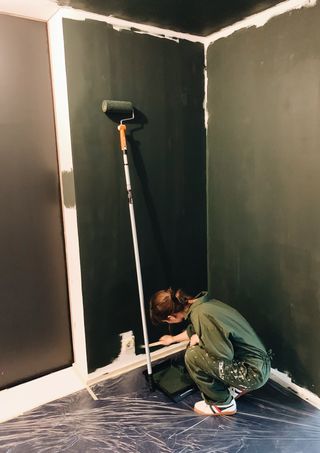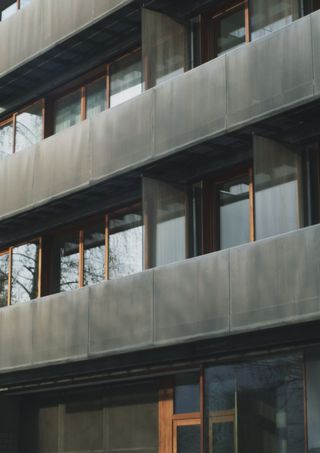 To create a multifunctional and inspiring workplace for two units, we optimized the space by going for natural materials, modern lighting, design furniture and handcrafted pieces. The combination of the existing concrete ceilings with wooden elements gives the rooms a warm and welcoming feeling. By covering the floor with a sisal carpet and hanging curtains, we solved the acoustic challenges that come with an open office.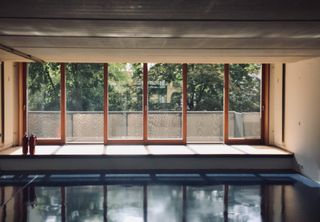 The versatile working environment expands across two levels. A room divider creates not only intimacy but can act as a pin-board. A high table allows for varied functioning while a meeting table provides apt space for communication, and an open kitchen and lounge area cover individual needs.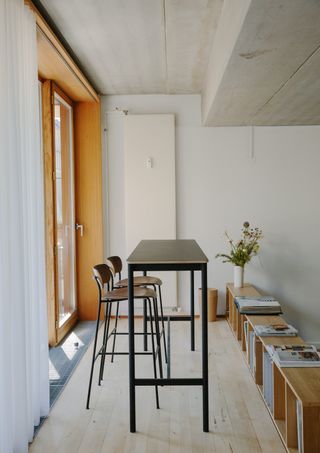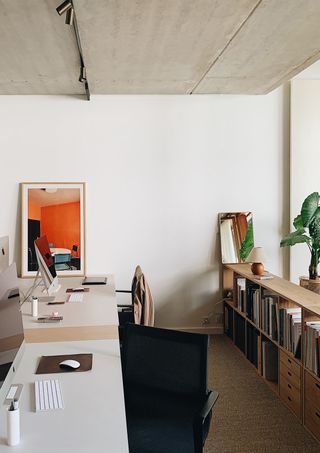 The result is an aesthetic ambience that reflects the common attributes of Kaffeeform and LINEATUR such as ORGANIC MOTIFS. A space we love to be in.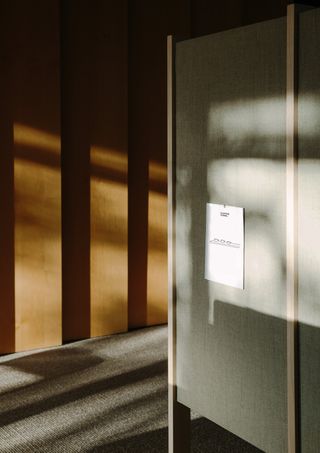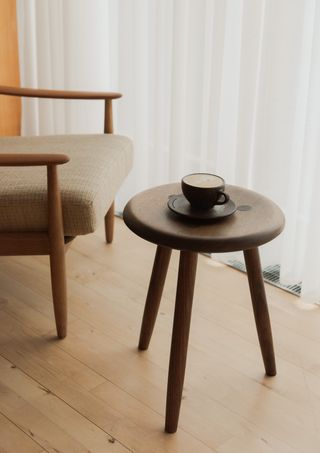 What we did
Conception, Design Planning, Budgeting, Detailed Planning, Artistic Supervision, Styling
Partners
Eiermann, Fermliving, Frama, Kvadrat, Lintex, Modular, Muji, Muuto, Reform, &Tradition, Wearestudiostudio, WO & WÉ, Vola, Zilenzio
Photography
Marina Denisova