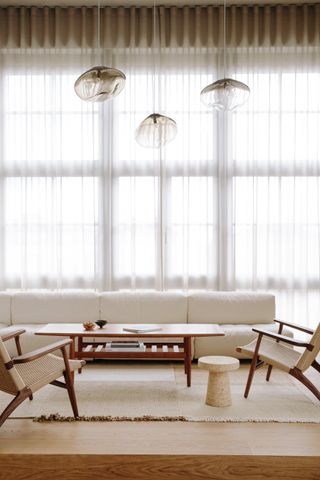 Artists Village
residential architecture
40 qm | Berlin | 2021
« An inviting feel-good space for intimacy and get-togethers »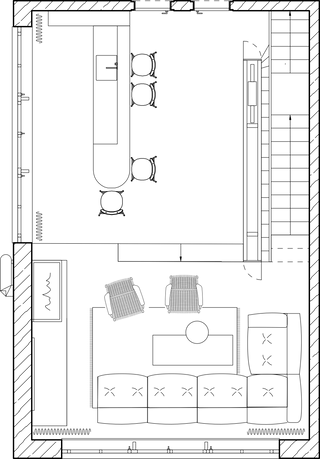 Artists Village is a townhouse concept built for creatives in Berlin-Stralau, characterized by its 4x4m atelier windows with a water view.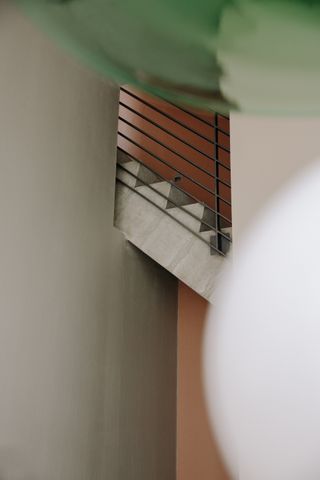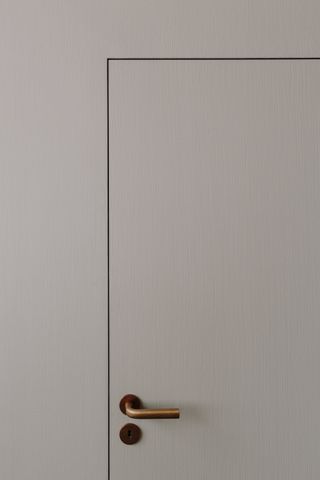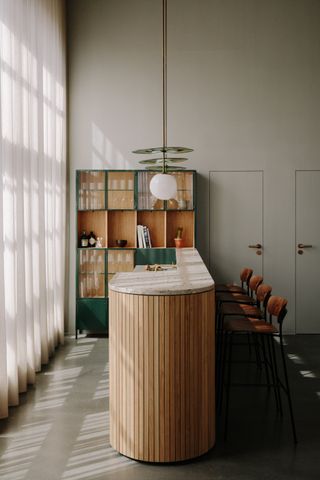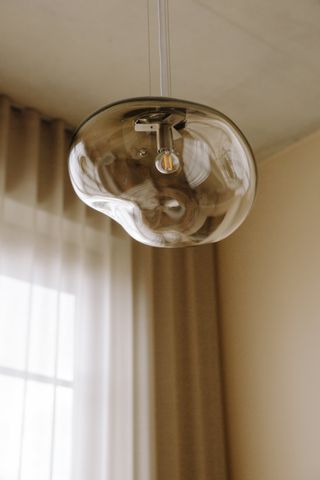 We transformed the upper floor of one of the townhouses into an extended living room. The light-flooded concrete space with 4.5 meter high ceilings made us feel like we were in a New York loft apartment.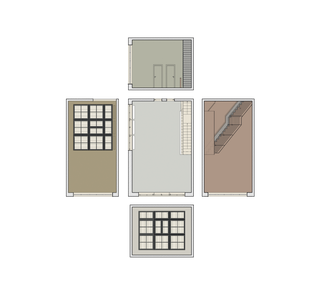 For the interior design, we used only high-quality materials, including lots of wood to curate a warm atmosphere and created a harmonious colour concept – four walls, four colours. We divided the room into two areas: an open bar for welcoming guests and a separate platformed area for getting cosy. We integrated a fireplace, custom made furniture, handcrafted lighting and a selection of design pieces.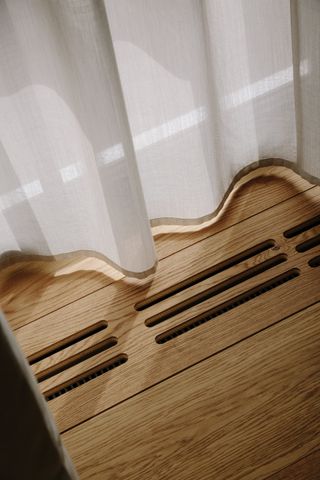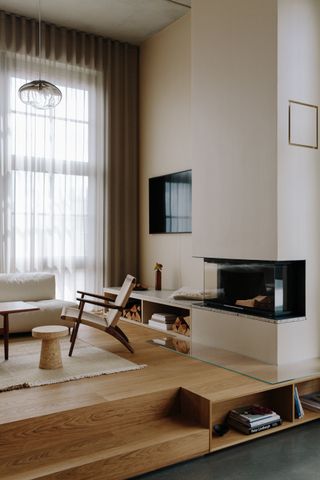 The result is an inviting feel-good space for intimacy and get-togethers for Tobi's and Huli's friends.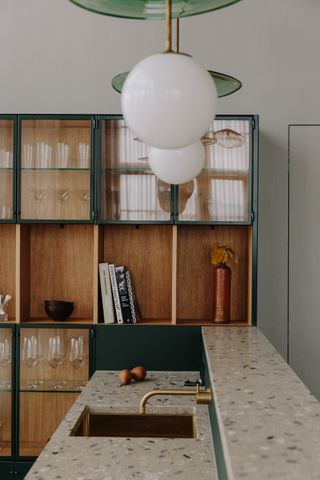 What we did
Conception, Preliminary Planning, Design Planning, Furniture Design, Budgeting, Detailed Planning, Site Supervision, Styling
Partners
Contain, Eloa, Nanimarquina, Living Divani, Jung, St Leo, Vola, Kvadrat, Mipa, Carl Hansen, FSB, &Tradition
Photography
Marina Denisova, LINEATUR