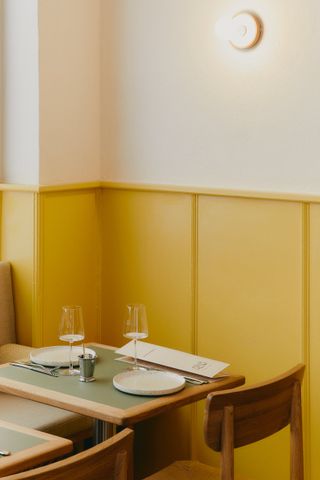 Authentikka
hospitality interior architecture & branding
130 qm | Hamburg | 2022
« Modern India Nostalgia - combines contemporary aesthetics with nostalgic elements. »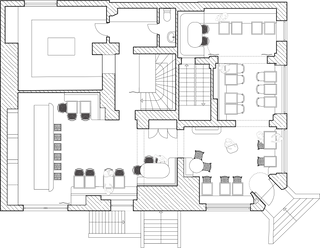 In close dialogue with Sonja and Tarun, the owner of the family-run-restaurant "Authentikka", we developed the rebranding and the interior design of its' newly opened restaurant in Hamburg Winterhude.
The owners' desire was to create a place that would give guests an authentic Indian feeling with all its diversity and without being too cliché.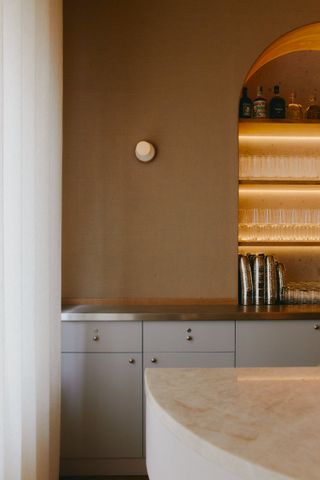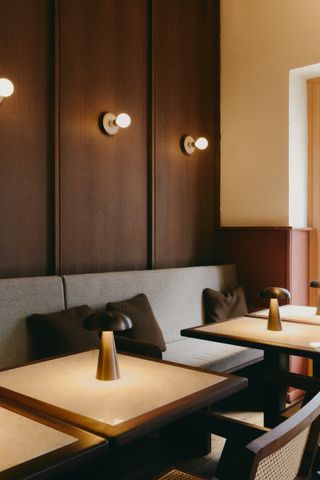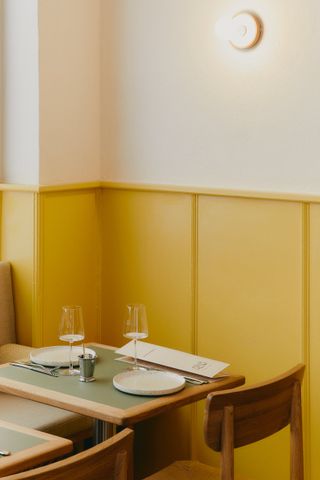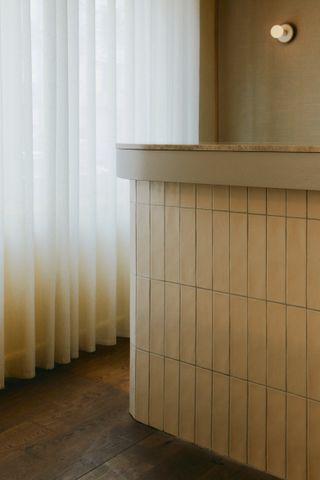 By combining the disciplines of our studio - branding and interior design - we have created a place where the common thread runs through all the details. Starting with the conception of Authentikka`s brand identity, including color schemes, typography, logo design and the overall visual appearance, we then translated the findings into an individual interior context.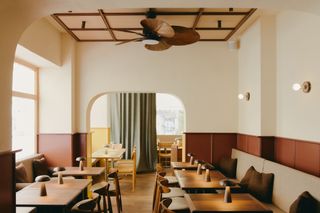 The overall concept "Indian Modern Nostalgia" combines contemporary aesthetics with nostalgic elements.
The restaurant shows two different dining areas, which symbolically represent the Indian culture: By entering the space, guests firstly get to experience the "Contemporary Kerala Chai"- world which is inspired by the colourful, vibrant culture of the small coastal state in India. The second, more private area of the restaurant is called "Crafty Mumbai Nostalgia" which shows a traditional, more elegant India.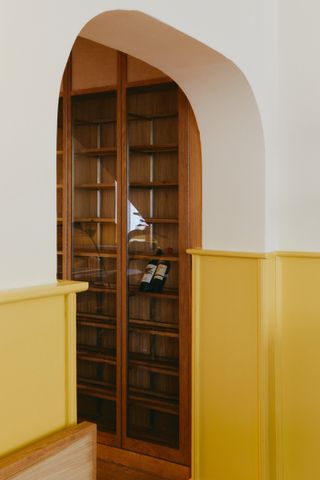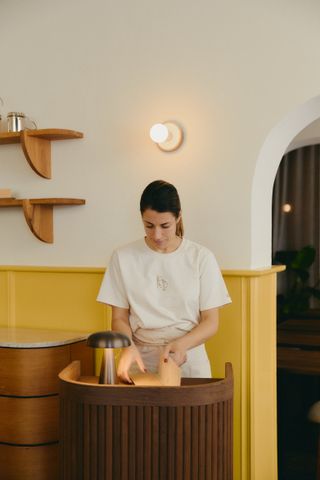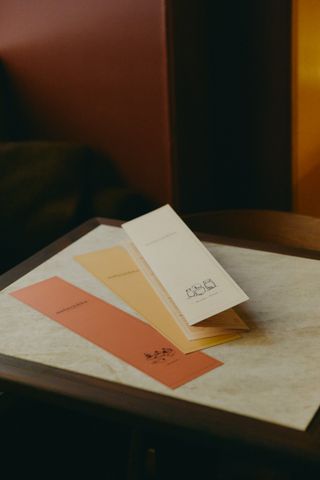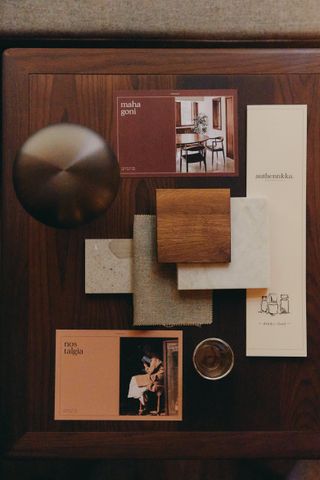 All colours for Authentikka's branding are inspired by the many facets of India, its culture, typical materials and spices. The wall panels in "Kerala" excite with a modern bright "Garam Masala"- colored tone. Materials like natural oiled oak, "cardamom"-green linoleum and hand glazed tiles are our interpretation of this modern and vivid part of India.
"Mahogany"-browns and warm "Tiffin"-greys appear calming in the "Mumbai"-world. Focusing on elegant and natural materials such as dark wood, stone and fabrics like wool and jute as well as on handcrafted details.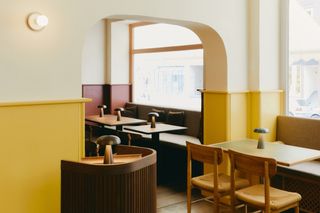 Handmade and craftsmanship is not only a large part of the furniture, but also the logo, the subtly designed illustrations, the menu cards, website and clothing of the employees. The Morion font with ist floral and calligraphic elements evokes a subtle Indian mood and reflects the playfulness and nostalgic nature of the restaurant.
Bringing the warmth of India to Hamburg and implementing a good mix of traditional and modern India in one space was an exciting project, which combined our core expertise in a very unique way.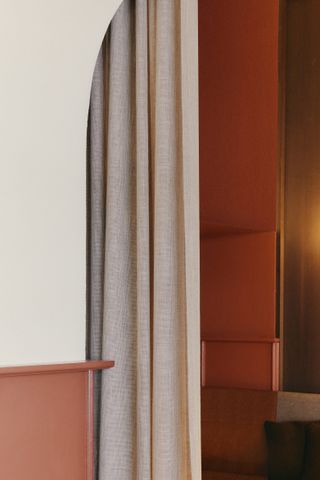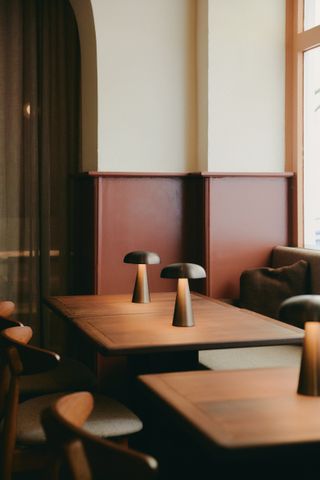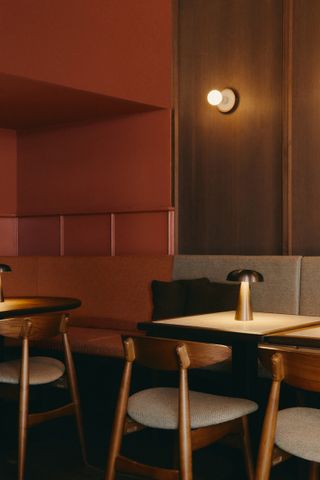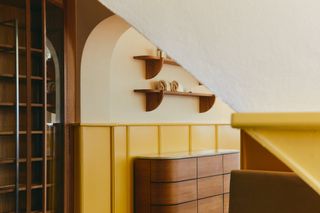 Sonja and Tarun tell that many friends from India visit the restaurant and feel very much at home.
What we did
Interior: Conception, Preliminary Planning, Design Planning, Furniture Design, Budgeting, Approval Planning, Detailed Planning, Tender & Procurement, Site Supervision.
Branding: Conception, Visual Guide, Logo Redesign, Typography, Color scheme, Image Style, Illustrations, Signage, Menu Cards, Website Design, Attire of Employees.
Partners
Kvadrat, Camira, &tradition, Modular Lighting
Photography
Daniel Farò